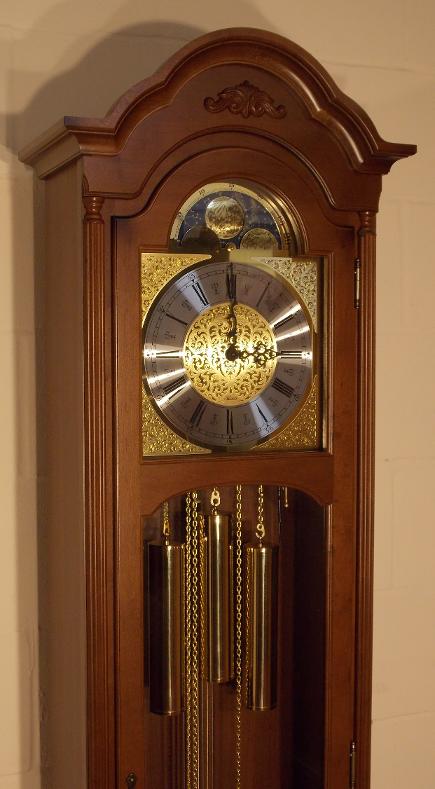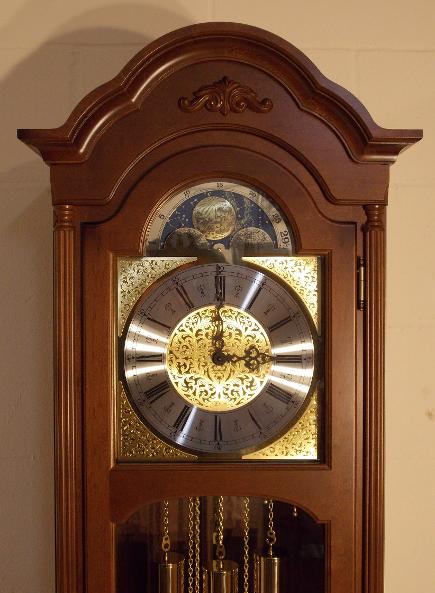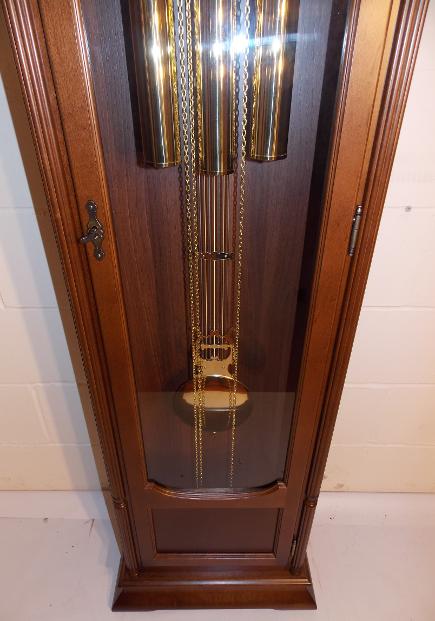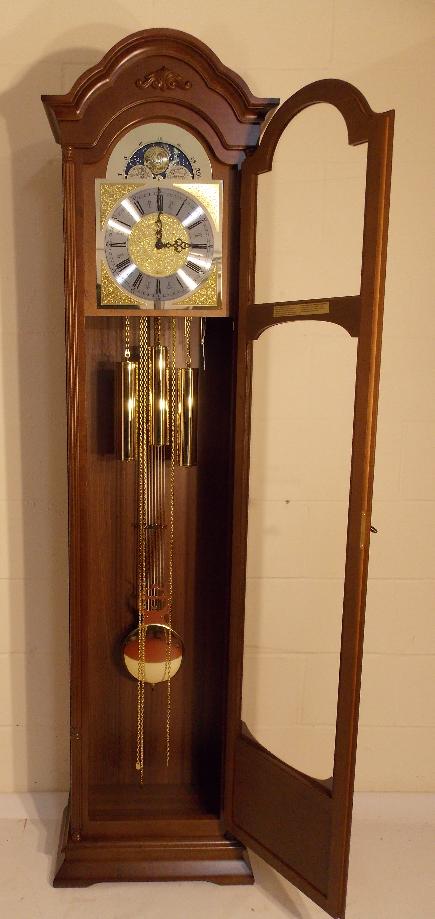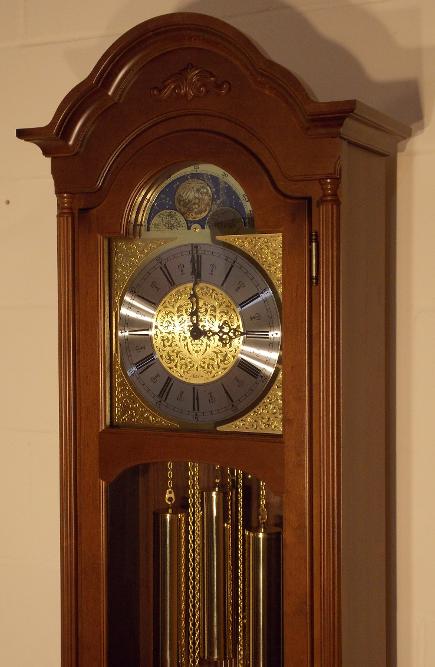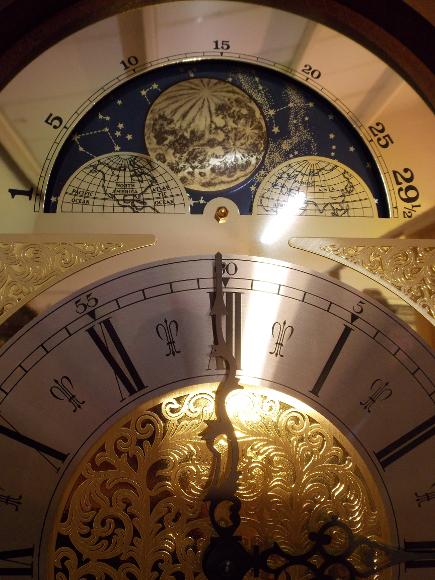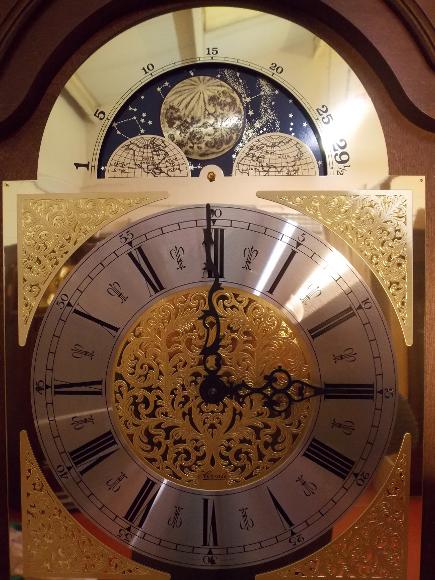 Hermle Grandfather Clock
This clock is brand new & has been manufactured by Hermle in Germany.
The clock has been finished in a shade of medium walnut and has been manufactured from a mix of veneered wood/ solid wood (mouldings/doors in solid wood).
Hermle has been manufacturing top quality floor clocks for decades & install the finest of quality mechanical movements.
I have added a number of pictures of the clock which I hope show the clock clearly. If you require further pictures please do ask. Alternatively, if you like the clock but wish to view before committing to buy, please do come along to my show room and take a look. Or please check out the details of my mobile service.
The clock has an Hermle Westminster chime movement installed.
This movement is 8 day & is weight driven on chains. The chimes can be manually silenced at any time by adjusting a brass push rod that is located in the waist of the clock (please see picture). This push rod is also used to re select the Westminster chime. Also, the clock comes with the auto night silence feature. If selected, the chimes silence from late evenings & restart automatically in the mornings. This feature can easily be disabled if you prefer by adjusting a second push rod located inside the waist of the clock.
Access to the movement is easily achieved by removing a cover at the rear of the clock. However, the pendulum can easily be hung from the front of the clock and put into beat by giving the pendulum a push.
The clock has a full length door and is held firmly closed under lock and key.
The moon phase dial is very ornate and has a fully functioning moon dial.
The dimensions of the clock:
77"(H) x 19.75"(W) x 9.75"(D)
Where (W) & (D) are parts of the clock that meet the floor.
This clock looks and sounds superb and would enhance any sized home.
£1195