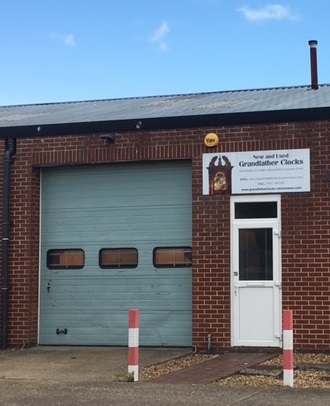 SHOWROOM
FAKENHAM INDUSTRIAL ESTATE,
simon@grandfatherclocks-simonowen.com
Calculate your delivery fee
Please allow £20 for every 100 miles of distance covered.
(A clock delivery includes the total distance travelled there & back)
Nationwide, friendly and professional service installing and setting up the clocks in your home
I only charge for fuel costs. NO hidden extras. My personal delivery service ensures that all clocks reach the customer without the possibility of damage which is normally incurred when using a Courier.
I offer an excellent personal delivery service covering nearly all parts of the UK Mainland. I professionally install and set- up all clocks in customer homes and discuss everything at the time of the delivery.
Mobile Viewing Service
If you would like to view a clock or a number of clocks before making a decision to buy (or not to buy), I now offer a mobile viewing service. I can display a maximum number of 3 floor clocks using this service. Please note: although there is no obligation to buy on the day, there must be a genuine interest in wanting to purchase a clock if this service is used.
As mentioned this is a free service to use. However, if a sale is made the buyer will incur the delivery fee. Also, if this service is used, please allow up to 4 weeks for me to make the necessary arrangements. Example some of the clocks chosen for the display may require servicing first.
ALL movements are fully inspected before sales
Some movements may be brand new. Other movements may be used and require a professional service before sale. However I ensure that ALL movements are reliable and working properly before sales.
I am always happy to hold clocks for a limited period of time
I am happy to hold any clock for a period of up to 30 days. However after 30 days full payment must be made.
Returns Policy - if you are not happy with your purchase on the day
If by any chance you are not happy with your purchase on the day of the delivery, you will incur no fees! Any payment already received will be refunded immediately!
Payment method
I much prefer to accept payment on the day in cash or bank transfer. Paypal or mobile card payments are my least preferred choices of payment but remain an option
*Payment on the day allows peace of mind to see the clock before any payment is made*
I have been involved with long case clocks since 1991 during which time I have sold many hundreds of new and used clocks! I am well known, have built a very good reputation and offer excellent customer service before and after sales.
The large majority of my sales are now generated through recommendations.